Specialist TrainersBarristers, solicitors and expert communication trainers
A Flexible ApproachCombining engaging live courses with access to informative video tutorials
Modular DeliveryOur Intensive course can be delivered in either 1.5 hour or 3 hour sessions
About Veritas Witness Training
Veritas Witness Training was established to meet the growth in demand for high-quality witness training programmes. We provide robust training to witnesses to give them the skills needed to perform confidently in the witness box.
We are an innovative training provider and have fully embraced the move to "the new normal" by delivering our courses either in person or through virtual classrooms. Our content has been designed and optimised for use on virtual platforms.
Our blend of live face-to-face or virtual classroom training and informative video tutorials enables witnesses to be properly prepared ahead of the hearing and equips them with the ability to give clear and coherent evidence with confidence.
Saqib Rauf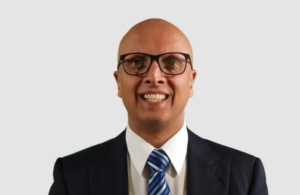 Saqib was called to the Bar in 1996 and is an experienced advocate.  As a practising barrister, he appeared in both civil and criminal courts, including the Court of Appeal. Over the past 20 years, Saqib has trained over one thousand witnesses of fact, experts and professional witnesses.
Saqib has been instrumental in arranging, tailoring and delivering Witness Familiarisation training in a number of high-profile cases which have been reported in the press.
Saqib has worked with leading law firms and major banks. He has also worked extensively with a wide variety of government departments, law enforcement agencies, regulators, telecommunications providers, and clients within the retail sector.
Isabel Litherland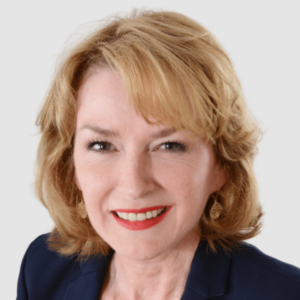 Isabel qualified as a solicitor over 30 years ago.  She was a partner in a law firm and is experienced in a wide range of civil and criminal litigation. Isabel began training witnesses in 2007 and was appointed as the Head of Expert Witness Group and the lead trainer for Scotland in 2009. Over the past 16 years, she has trained numerous witnesses of fact and professional witnesses and has a particular specialism in training expert witnesses.
Isabel has prepared witnesses for the majority of the top 100 UK and international law firms. She has also trained witnesses for major banks, accountants, leading government departments, regulators, broadcasters, NHS trusts and international commercial clients.
Isabel has trained a wide variety of witnesses giving evidence at proceedings in Scotland, including before Fatal Accident Inquiries and the Court of Session.
Mini Setty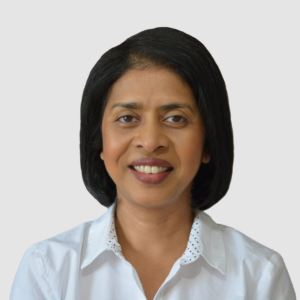 Mini was called to the Bar in 1996, she converted to a solicitor advocate in 2003 and is a practising employment law partner. She has extensive advocacy experience, having represented clients for over 20 years in Employment Tribunals and at the Employment Appeal Tribunal. Mini's clients come from both the private and public sector and she presents cases involving discrimination, whistleblowing, unfair dismissal and breach of contract.
Mini has a thorough understanding of how evidence can 'win' or 'lose' a case and has the up-to-date knowledge and experience to guide witnesses on how to present their evidence effectively and respond to cross-examination.
Mini runs mock employment tribunals and is a regular speaker at employment law updates. She is an experienced trainer and trains clients on disciplinary and grievance hearings, equal opportunities and diversity issues.
Charlotte Grundy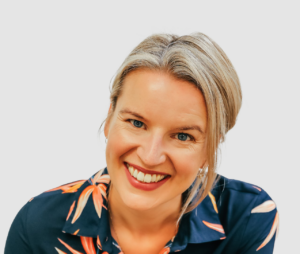 Charlotte is a Communication and Presentation Skills trainer and a professionally trained actress. She graduated in 2007 and worked as a presenter and voice-over artist before embarking on a career as a trainer and facilitator.
Over the past decade, Charlotte has worked with delegates who struggle with vocal confidence and have general communication concerns, including a fear of public speaking. She helps witnesses to better understand why they get nervous, how those nerves can manifest themselves in verbal and non-verbal communication, and how to manage them. Charlotte provides bespoke training and techniques to enable witnesses to communicate clearly and effectively with confidence in a high-stress environment.
Charlotte has worked with numerous organisations in both the public and private sector, including NHS trusts, British Gas and BMW.
"My experience with Public Inquiries was very limited, so I had a great deal of uncertainty of the process and what would be required of me.  The Veritas courses clarified the process and took away some of the fear of the unknown that I had.  Once that was achieved, I was able to work with my trainer to better understand how I should present myself in what was sure to be a challenging situation. The training enabled me to give an open and honest account of the situation, in a calm manner, in a way that I believe benefitted the Inquiry."
Paul Cooper, Director - Wallace Whittle
"Coaching of witnesses is forbidden but witness familiarisation courses are permitted and can be an invaluable modern tool as part of any trial preparation. Veritas Witness Training provides courses intended to give witnesses a deeper understanding of the trial process, leaving them better able to focus on giving evidence calmly and in their own words. Veritas's courses cover a range of essential theoretical and practical skills for any witness, including mock examination-in-chief and cross-examination sessions."
Jamas Hodivala KC - Matrix Chambers
"Being my first time as a factual witness, I was preparing myself for the worst,

or

so I thought

. 

I felt well

prepared following the Veritas Witness Training Witness Familiarisation course and entered the cross

-

examination with bolstered confidence. The trainers were extremely

knowledgeable,

and the feedback provided throughout the situational discussions was extremely helpful

.

I

was

able to

identify

opposing counsel

's

tactics and

,

in turn,

was

able to structure responses and apply overall strategy in my responses. This training is highly recommended and

a must

for any inexperienced witnesses."
L. Nigel Burgess, Head of Regulation, Regulatory Authority of Bermuda - Factual Witness at the Supreme Court of Bermuda
"As the witness of fact in a complex factual case, the Veritas Witness Training course was hugely beneficial. The course provided me with an insight as to the tactics that counsel might use to undermine me and in turn my evidence and, importantly, advice on how to address such tactics. I gained confidence and reassurance that I could focus on my evidence."
James Higgins, Group Finance Director - Factual Witness at the First-tier Tribunal (Tax)
"I was extremely impressed by the help I received from my Veritas trainer. This was carried out in a friendly and informal manner, and undoubtedly helped me cope with a 7 hour Public Inquiry witness session.  I would recommend this company and will be returning to them myself in the not too distant future."
Stewart McKechnie, Director - Factual Witness at the Scottish Hospitals Inquiry
"Having just completed the Veritas Witness Training course, I can highly recommend it. The trainer could not have been more approachable, knowledgeable or effective. Pragmatically, Veritas Witness Training was very organised and dealt with everything smoothly, including liaising with our lawyers. I now feel well prepared and could not be happier with my experience."
Darren Minton, Technical Manager - Watson Wild & Baker
"I have given evidence before, but not for some time and the course really helped to refresh my knowledge on what to expect, how to approach giving evidence and how I should prepare. I found the experience of practicing cross-examination useful to improve the way in which I structured my responses. It gave me confidence in how to approach any challenges that I might experience in giving my evidence."
Factual Witness - Employment Tribunal
"The training was definitely useful and worth it. It made me aware of what to look out for, in terms of tactics counsel may use, and I was more confident than I would have been if I didn't take the course.  Both trainers were amazing and they answered any questions or doubts that I had."
Fahid Bala - Factual Witness at the High Court
"Veritas Witness Training provide an excellent Witness Familiarisation course and all our witnesses are now much more confident about the prospect of giving evidence after undertaking the course. I highly recommend their training to anyone seeking to help their witnesses prepare for trial."
John Messore, Managing Director - Innovation Professional Services
"I would recommend the training, and particularly the situational discussions, to anyone preparing to attend court for the first time."
Nick Gibb, Deputy Managing Director - Factual Witness at the First-tier Tribunal (Tax)
"I really appreciate the service provided by your company. It was very informative and enlightening while being fresh and clear in presentation.

I greatly benefitted from your training, which helped me in the trial to have a better understanding of the process and to be clear and confident in response to cross-examination

"
Lucas Khazai, Director - Factual Witness at the High Court
"The course delivered by Veritas Witness Training was both engaging and informative, and has helped a great deal in my preparation and confidence ahead of the tribunal."
Graham Dundas, Chief Financial Officer - Willmott Dixon